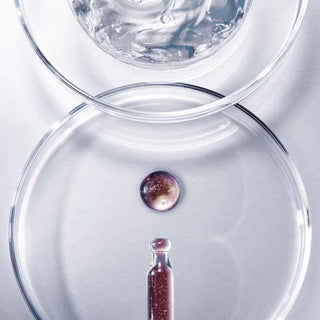 The Genesis Formula
A groundbreaking formula crafted by longevity experts, harnessing the regenerative potential of exosomes. 
Developed through the collaboration of leading regenerative scientists this advanced Genesis Formula offers unparalleled professional treatment grade age-defying benefits. 
The proprietary Genesis Formula uses our patented Exomorphic Biotechnology inspired by exosome science and combined with our 545 complex, a blend of potent antioxidants, hydrating agents, and skin-nourishing botanical extracts carefully chosen to optimize the 5 key anti-aging effects.
With 20 million Exomorphs in every drop The Genesis Formula is a comprehensive skincare solution offering transformational clinical results and transcending level of youthful skin appearance. "You can change how you age, you just need the right information."
Dr. Tunc Tiryaki, MORPHIYA Founder
Personalised Results
The proprietary Genesis Formula powered by Exomorphic Biotech™ and combined with 545 complex containing 5 super-actives that treat 5 key signs of aging.